August 12, 2006
after playing a good two hours at our local chanel, checking out purses and jackets on sale, our friendly SA handed each of us little goodie bags filled with their newest regenerating cream called sublimage. derived from the plant vanilla planifolia, found in madagascar and blooms only at a limited time of september to november each year, this fruit contains polyketones - which holds the secret to skin's youthful appearance and vitality. the chanel laboratories have unravelled skillfully the powers of this plant and has evolved it's extract to a powerful anti-aging cream.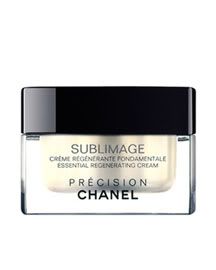 we were each given a good-sized sample bottle which i already tried last night and i sincerely say, waking up with supple and taut skin is such a priceless (it was a free sample!) feeling. and the lotion scent is just divine. it smells like a light vanilla cream perfect for a fat-free vanilla cake. ha! now, if only i can get myself to buy the regular bottle at $ 350 a pop once the sample one is out. if it works miracles, maybe. just maybe.
available at your local chanel stores and at neiman marcus.